Welcome to Scott McCutcheon Reining Horses
Owned and operated by Scott and Kathy McCutcheon
McCutcheon Reining Horses is a full service facility specializing in raising and training some of the top reining horses in the industry. They are proud to stand Inwhizable, Mega Jac and Mega Watt Shine.
Land for Sale
We have 120 acres for sale, on Hwy 82 in Whitesboro TX. 2 stock ponds, trees, sandy loam soil, paved road frontage, city water, electric, fenced. Great visibility from a major Hwy, great horse community, exemplary school district. Several great building sites. Would consider dividing.
Please call 903-821-7312 for more info.
Scott McCutcheon Reining Horses
Scott and Kathy McCutcheon
229 Bones Chapel Road
Whitesboro, TX 76273
Phone: 903.564.3249
Cell Phone: 903.821.0828
Fax: 903.564.9602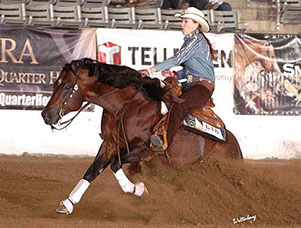 • For Breeding/Shipped Semen: Contact Kathy 903-821-7312 •